It's no secret the global pandemic wreaked havoc on supply chains across all industries. While the supply chain is still very much in disarray, it appears as though things are beginning to stabilize in the construction industry. However, new global events and constraints could easily send things spiraling once again, so it's important to stay prepared if you are considering a new construction project.This blog offers three ways you can adapt to current and potential construction supply chain shortages, as well as how to plan a construction project that sets you up for success.
1. Plan Extra Time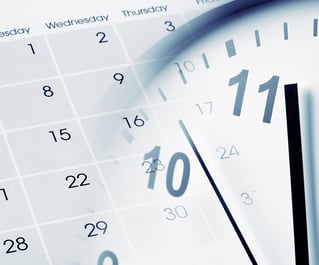 During the pandemic, the construction industry dealt with unprecedented supply chain shortages and delays. Construction material shortages resulted in lead times reaching 12+ months and project cycle timelines we once used under normal supply chain circumstances were no longer applicable.
The cause of many of these supply chain hold-ups were due to:
Labor shortages

Truck, trailer, and delivery driver shortages
Skyrocketing e-commerce sales
Construction material shortages
Spiked demand for residential and commercial construction services and materials
This taught us one essential lesson: start your planning process early, and be prepared for the unexpected by allowing time for delays in your project timeline.
Identify key dates that your project needs to achieve and work backward. Make sure your contractor is not scratching up a schedule with dates pulled out of thin air—they need to consult with major suppliers, vendors, and subcontractors.
Allow some extra time for the unexpected. If you have a 6-month construction schedule and only five working days of float built-in, you're setting yourself up for failure. Expect delays, expect shortages, and expect the unexpected.
Click here to register for your free planroom account and start your project planning today!
2. Be Flexible
Being prepared to adapt quickly to any challenges is key to running a successful construction project with today's fluctuating supply chain. Below are ways you can be flexible in both the planning and execution of your project: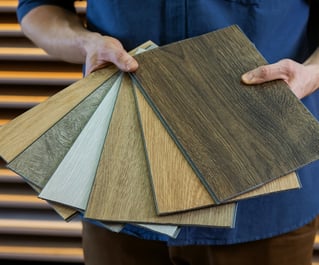 Be willing to purchase materials out of sequence

— Make sure your contractor is looking out for you. They should be checking material availability before sending purchase orders, communicating with suppliers to stay ahead of surcharges, and keeping you informed of planned material price increases before they happen, not after it is too late.

Have alternative options

— If a preferred material is unavailable, having a second and third backup option can ensure your project still meets your project needs and expectations. A great example of this would be flooring. Select the floor option that best fits your taste and durability requirements, then select a few other options that may not be your favorite, but that you will still be happy with.

Stay informed

— Supply chain issues can occur for different reasons, depending on the industry. Make sure your contractor keeps a close eye on trends that can affect the distribution of construction supplies (weather, politics, economic conditions, etc.,) this can help you anticipate future problems and identify areas where your timeline or materials may need to be adjusted. In the end, there may still be things that are unforeseeable, but a heightened sense of awareness will likely catch issues before they negatively affect your project.
Learn more about how A.C.E. Building Service is planning for the future with fast construction and flexible designs!
3. Constant and Consistent Communication
Writing purchase orders and waiting for materials to show up is a thing of the past— at least for the foreseeable future. One can no longer assume their project will go as planned with a "set it and walk away" attitude. Your contractor must have consistent communication with project trade partners and suppliers to ensure success. The sooner you are aware of any delays or issues, the sooner you can proactively adapt with an alternate plan to keep the project moving forward.
The following are ways you can keep communication lines clear: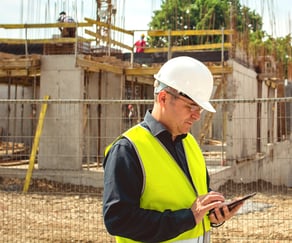 Choose the best form of communication

— Don't assume that flipping over an email guarantees the message will be heard. Follow-up and confirmation are a must.

Have limited points of contact

— Having a clear line of communication between a few key people can ensure no vital information is getting lost.

Be clear and concise

— Make sure all written or verbal communication is clear and straightforward to avoid any confusion or misunderstanding.

Timestamp any changes

— Detailed records of all communications and transactions can help track project progress and identify mistakes before they become significant issues.
Contact A.C.E. Building Service today to learn about our services and how we can help bring your construction project to life!
Why Choose A.C.E. Building Services?
At A.C.E. Building Service, we have a proven track record showing that our processes and systems help clients achieve their construction or renovation goals. Take a look at some of our recent projects to learn more.
Contact us today if you are ready to work with a contractor with a reputation for reliability, fairness, and trust — even in the most trying of times.