If you know A.C.E. Building Service, you know that we can help with just about any building project. However, did you also know that we can help with building updates, repairs, and service needs? And not just for our current customers, but for any commercial or industrial building in need.
That's right! From fixing a door to new facilities and expansions and anything in between, we're happy to help!
For most people, when their facility building needs service, a handyman just won't have the building and construction experience of a commercial or industrial design-build contractor. Furthermore, most design-build contractors won't pick up the phone or call you back when it comes to smaller specialty projects… but we're not like most design-build contractors!
Small Building Service Projects? We'll Pick Up the Phone.
Let A.C.E. Building Service help by providing solutions focused on your specific needs. Not sure if our building services cover your project? There's an easy way to find out! Actually, there are two easy ways:
Check out the following project examples below.
Run it by us — there probably aren't too many things we haven't seen or done before! But, in the case that you have a truly unique problem to solve, our experienced staff and craftsmen will investigate and develop a solution.

Take a look at the following small specialty projects or maintenance services that we can help you with!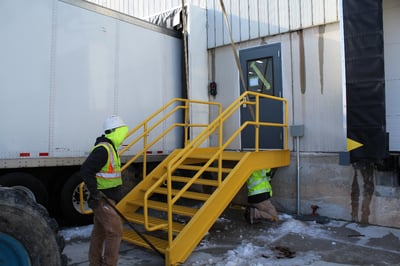 Exterior Building Maintenance & Special Projects
Re-Roofs (metal)
Roof Inspections
Windows / Doors
Parking / Stormwater Controls
Aesthetic Improvements
Roof Hatches
Gutters / Downspouts
Tank Foundations
Exterior Concrete
Interior Building Maintenance & Special Projects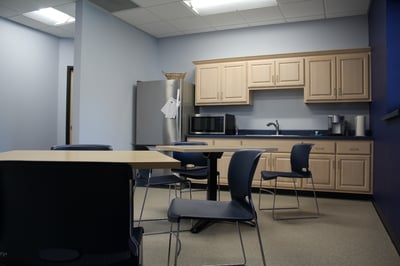 Office Renovations
Plant process offices
Shop Liner Panel
Insulation
Guard Posts
Fire Doors
Stairs / Ramps
Trench Drains
Doors / Locks
Partition wall construction
Demolition
Material Handling & Special Building Projects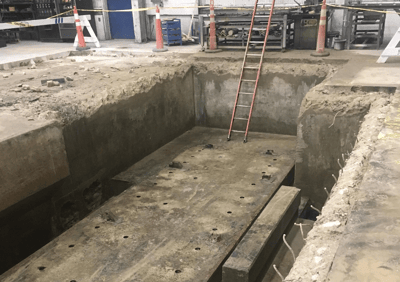 Loading Docks
Concrete / Steel Ramps & Stairs
Machine Bases
Equipment Bases
Headroom / Penthouse
Overhead Cranes
Jib Cranes
Mezzanines
Equipment Platforms
Looking for Additional Construction Services?
Our team of experts can repair, maintain or upgrade any part of your building from doors and locks to the installation of overhead cranes, from foundation repairs to complete re-roofing projects.

If your next building project is a renovation or expansion, we can help you determine the ideal solution to meet your future needs. We also have been an authorized Butler Builder® since 1973, offering steel building solutions and the dependable MR-24® roof system. A.C.E. Building Service is your one-stop commercial and industrial builder, offering comprehensive design-build services as a single source for all your facility needs!
Pre-construction services? Re-roofing? Surveying? Yep, we offer those too! Click here to learn more!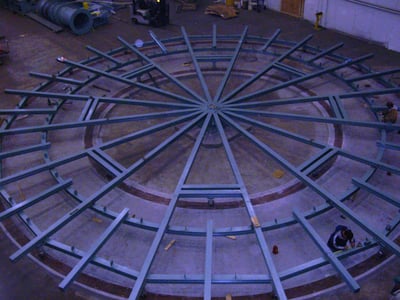 Why Choose A.C.E. Building Service?
A.C.E. Building Service offers commercial and industrial construction services to owners and facility managers in Green Bay, Manitowoc, Sheboygan, and the Lakeshore area.

Our reputation is our foundation — a reputation that started in Wisconsin in 1963 and has continued to flourish throughout the years through our ability to listen carefully to the needs of our customers. No matter how small or large the project, we remain true to our core company qualities: integrity, trust, fairness, honesty, reliability, responsiveness, and respect.
We would love to hear from you. Give us a call or take a look at where we provide our construction services in Northeast Wisconsin.